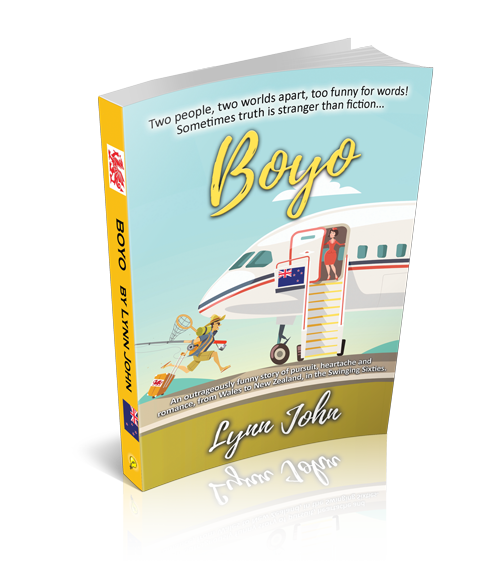 Wales. The Thomas kitchen. Lunchtime.
I discarded the peeling and dropped the potato into the basin of water in front of me on the kitchen table. The basin was brimming full – I was peeling vegetables for eight – carrots, parsnips and potatoes. My job. Sunday roast dinner, at lunchtime, in the Thomas household. I picked up another carrot, started scraping, and looked at Mam.
She was baking at the other end of the table. Well, she was more sending up clouds of flour and slamming dough down onto the table, for dumplings, for her Dai, for her girl, for her boys. Happy as a toddler in a sandpit.
I dropped the scraped carrot into the basin of water, lay down my knife, wiped my hands dry with a tea towel, and turned to face her, full-on. "Mam," I said quietly.
"Yes, fychan," she said.
"I'm leaving for New Zealand in three weeks."
She froze, staring at the dough under her hands.
"I went up to London by train, there and back in one day, during the school holidays, and went to New Zealand House…."
She had not moved an inch.
"… and I applied for a teaching job in a high school. In Maranganui…"
Not a hair.
"…where Carole lives.."
Not even a glance.
"I rang them on Friday. I've got the job."
Mam slowly unfroze. She clapped her hands together and a cloud of flour floated towards the kitchen window. She stepped to the side of the table and moved towards me. She picked up the brimming basin of peeled vegetables and water in front of me, and tipped it over my head.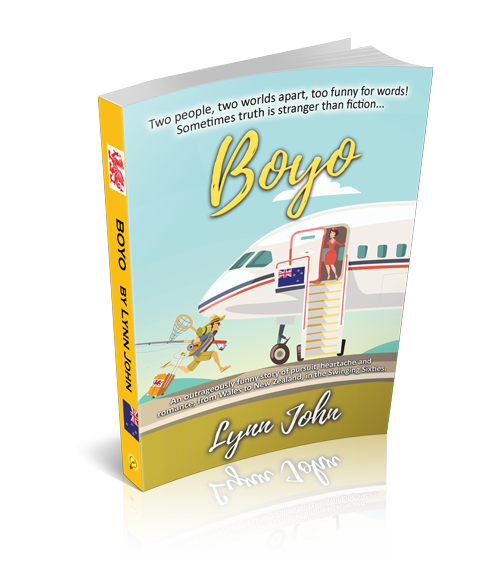 Pre-order "Boyo" now!
"Boyo makes that too-often-quoted cliché actually come true – once you start reading or watching, you can't stop till it's finished." – Mike French
Books will be shipped from late May. Reserve your copy now.


Posted: Sunday 1 May 2022