Buy "A Secret Never to be Told"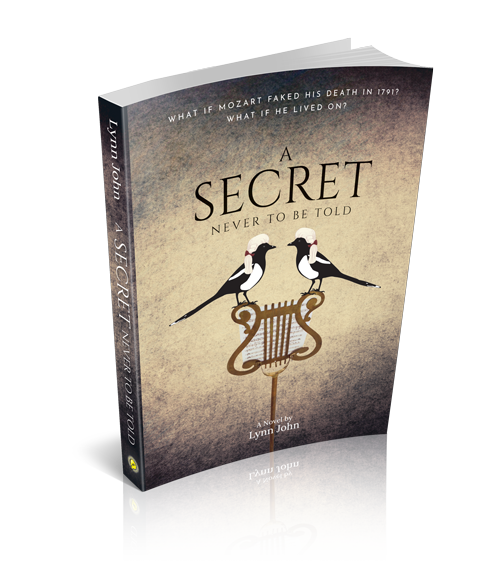 Gioacchino Rossini was the rock opera star of his day – crowds flocked to his operas; his tunes were sung on the streets; he was paid vast sums of money, in Milan, Naples, Paris, London; women scrambled to get into his bed; and he married the breath-takingly beautiful, tempestuous, Spanish opera diva, Isabella Colbran.
Then in 1829, after nineteen years of furious output, Gioacchino Rossini suddenly stopped composing operas.
He lived for another 39 years, but did not compose another opera.
Not one.
Why?
A secret never to be told.
Until now.
What people are saying about "A Secret Never to be Told"
"This story about two classical composers at the turn of the eighteenth century is a racy and fast-moving adventure. The story originated as a film script and the novel retains a filmic sense of pace as Lynn hurtles through the hectic composing career of Rossini as well as his no less hectic love life. It's an action novel where much of the action goes on in bedrooms. It is the opposite of stuffy as Lynn guides us through to his powerful closing scenes when the author reveals his reason for Rossini's abrupt composing drought." – Wyn Davies is Director of Music, Opera New Zealand, and, in the UK, conductor of the Buxton Festival, the Hallé Orchestra, and with Opera North
"I read your 'Secret' book. I started it one night and stayed up half the next night till I finished it. Had to. I absolutely loved it. And… it's so, so credible!" - Rae Travis, The Print Studio, Orewa, New Zealand